You can check all the analytics on your reviews.

Login to your Digital Ecosystem, select the "Get 5 Star Reviews" tile;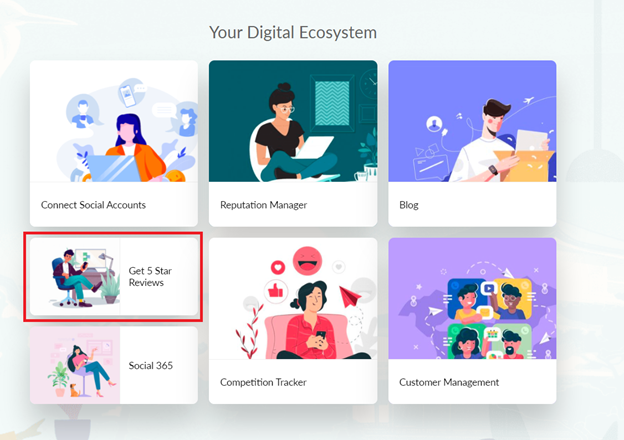 Then start by selecting the "Product Reviews" tab, then Review Feed: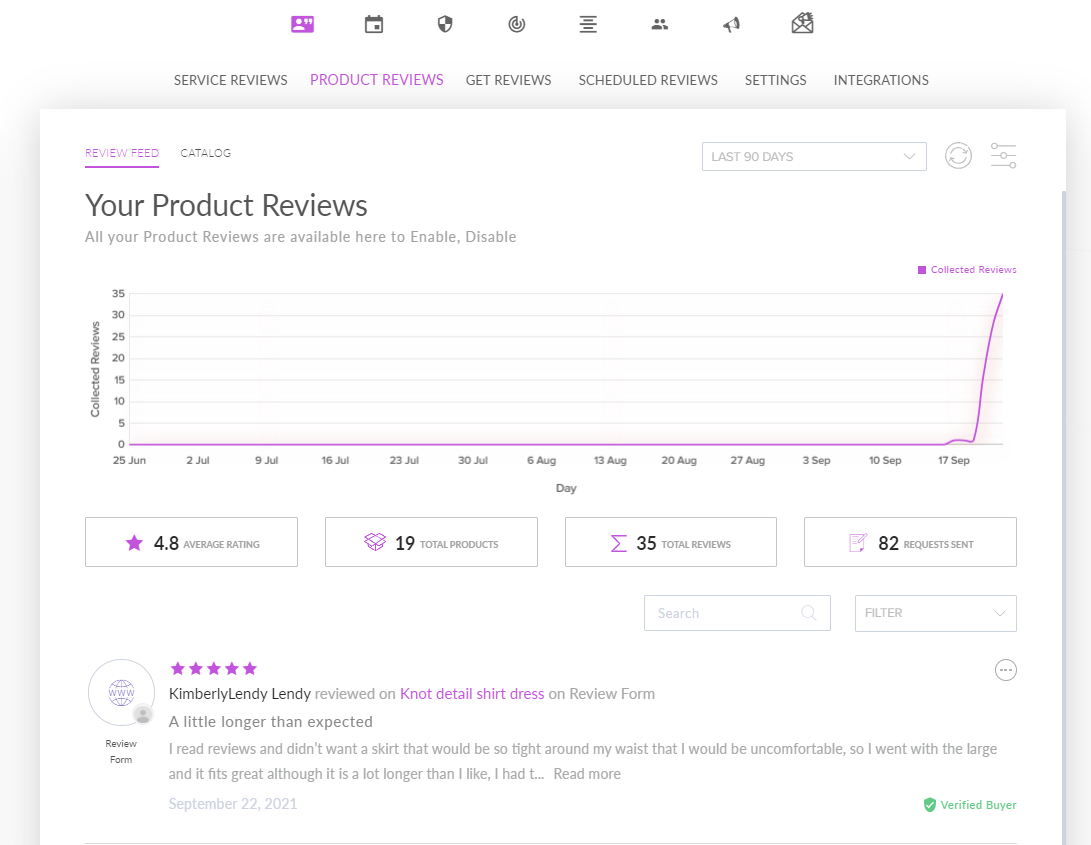 You can view the analytics on:

Average Review Rating
Total Products Available for reviews
Total Reviews received
Total Review Request sent

You can filter your results by Keyword or by rating received: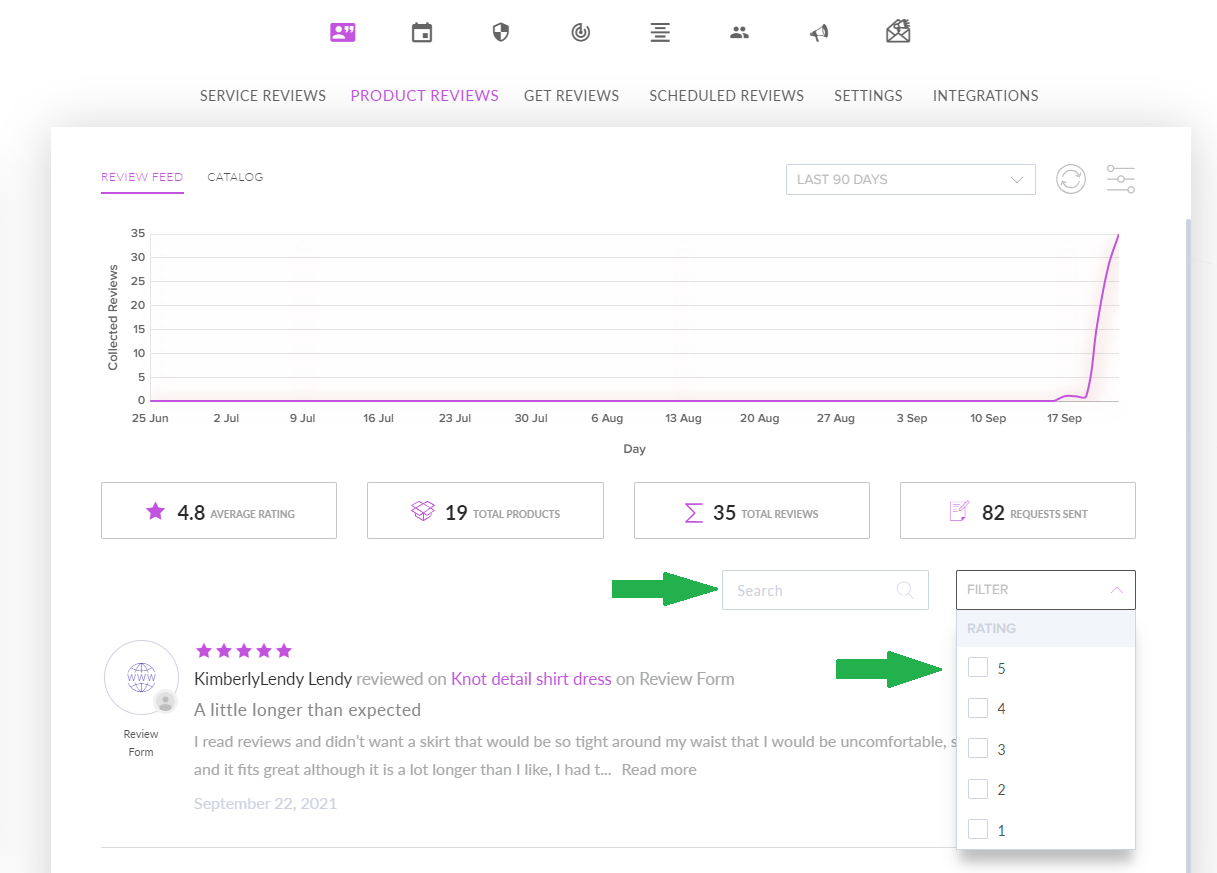 The reviews feed allows you to see all the individual reviews that have come in:

Reviews feed shows all the reviews received with the ratings, name of the reviewer and the product for which the review was given.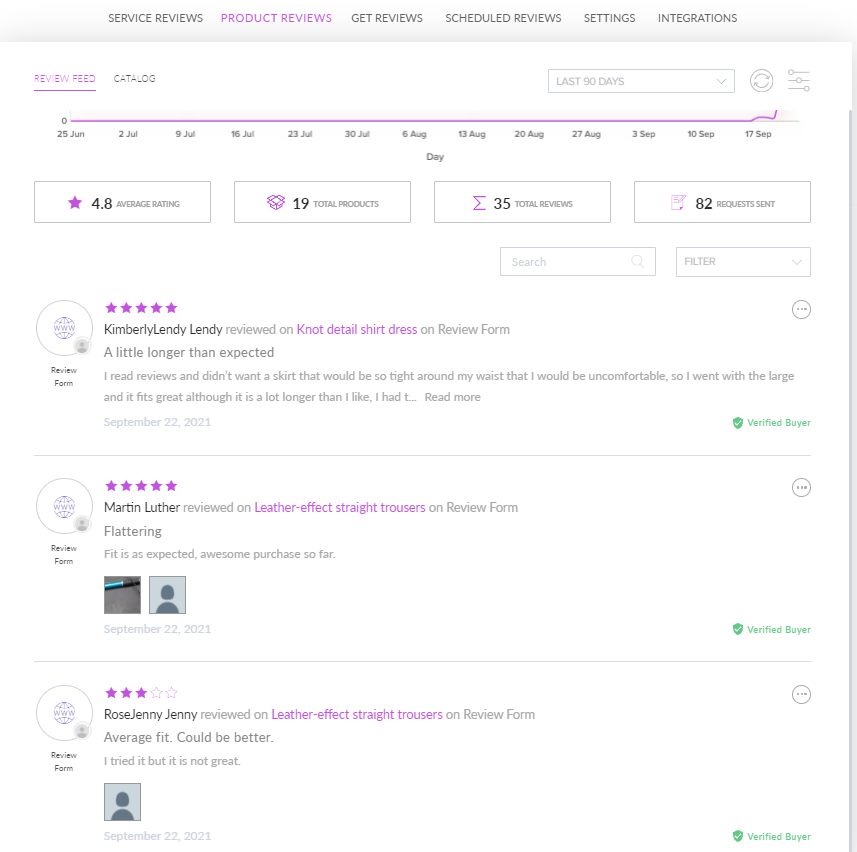 You can also import and export reviews in this section: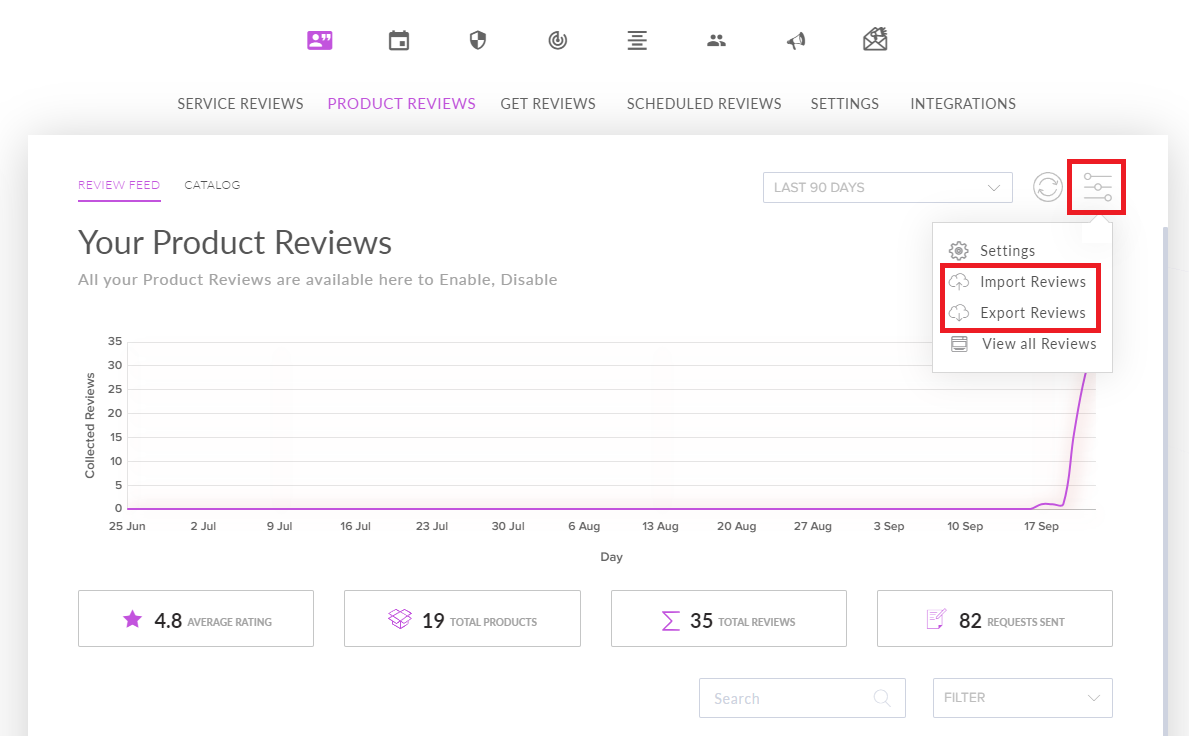 You can select the next tab over "Catalog", to see your products and how many reviews it has received, and the average star rating for that product: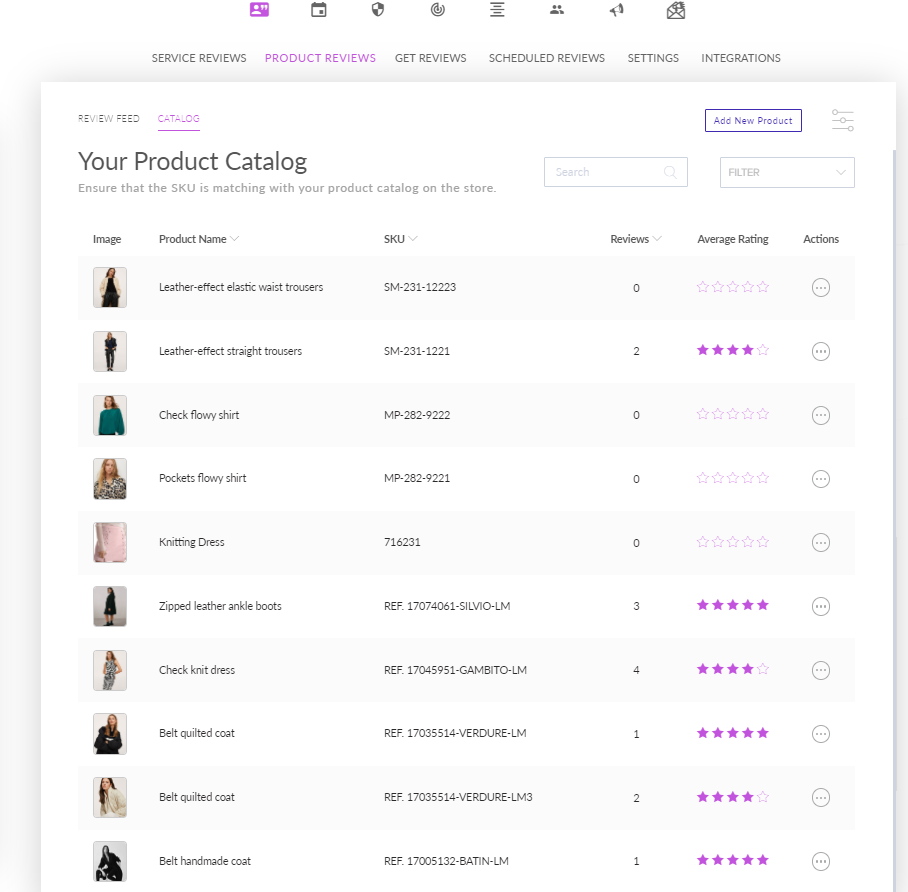 There are several options for adding products to your product catalog: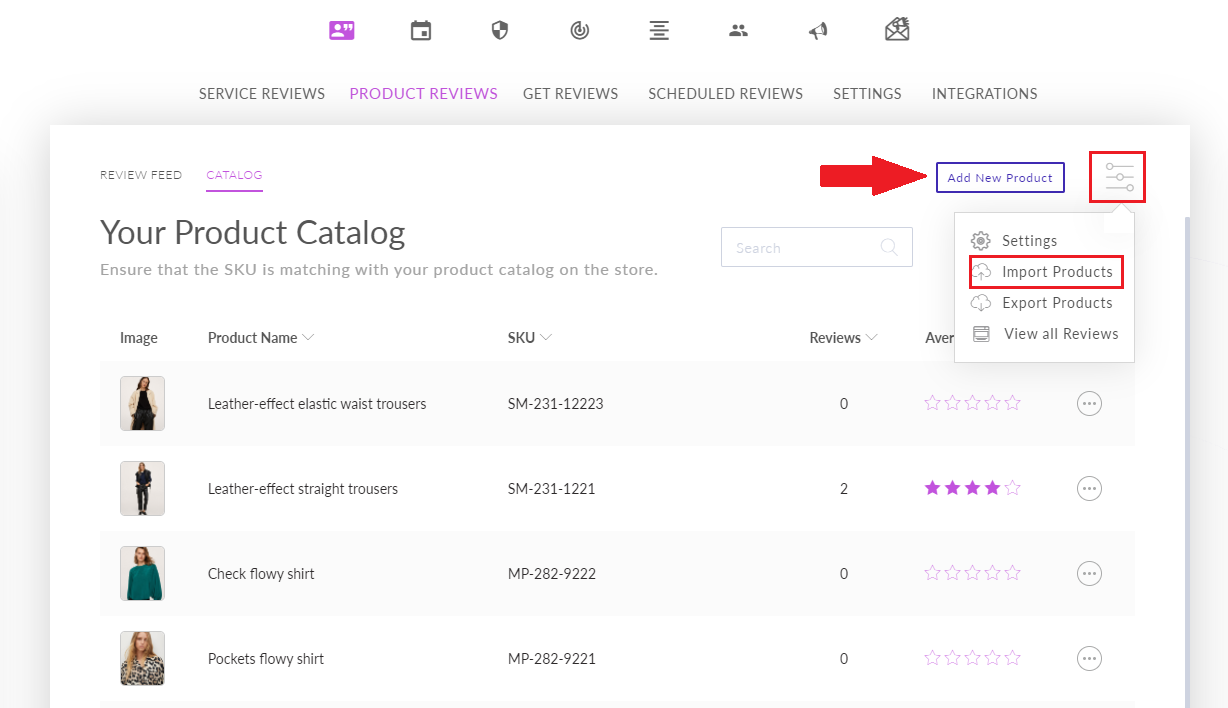 For more information, please read our KB article on how to add products to your catalog.