Conversion tracking helps identify which keywords are working for you and how campaigns are performing. It also helps track and measure the return on investment (ROI) on your keywords.

To manage conversion tracking, log in to your dashboard and select the "Ads Management" tile.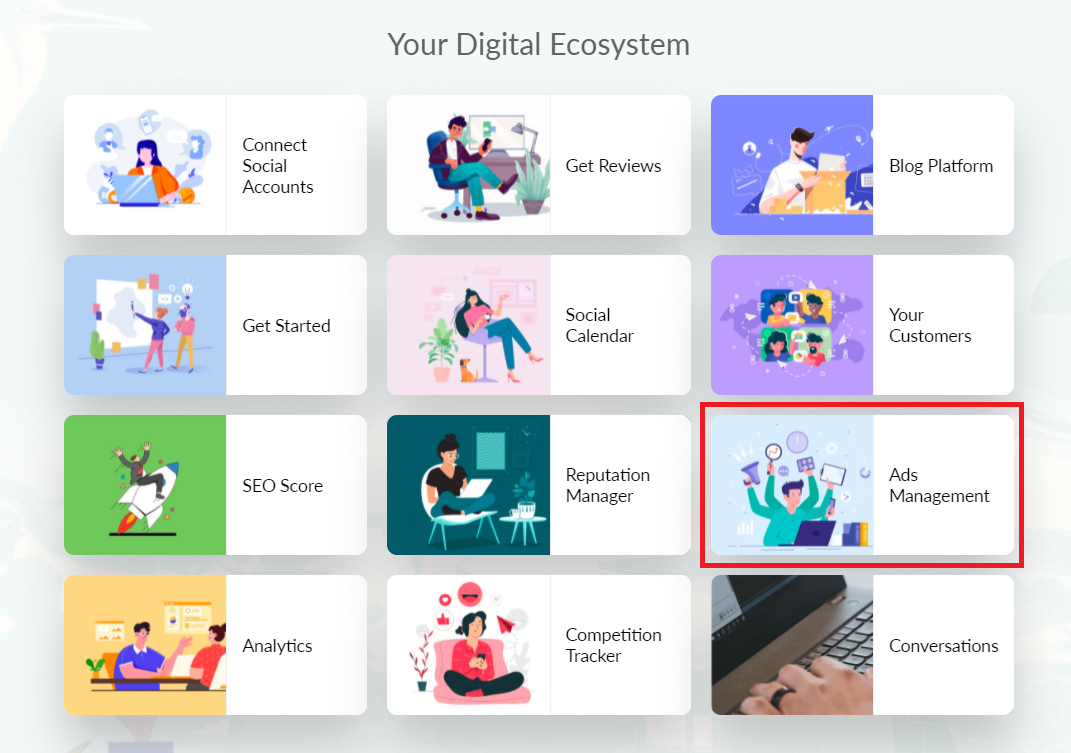 Select the "Conversions" tab.


The main view shows a dashboard with any conversion tracking that you are currently running. If you have not created a conversion to track, this area will be blank.

Select "Create Conversion".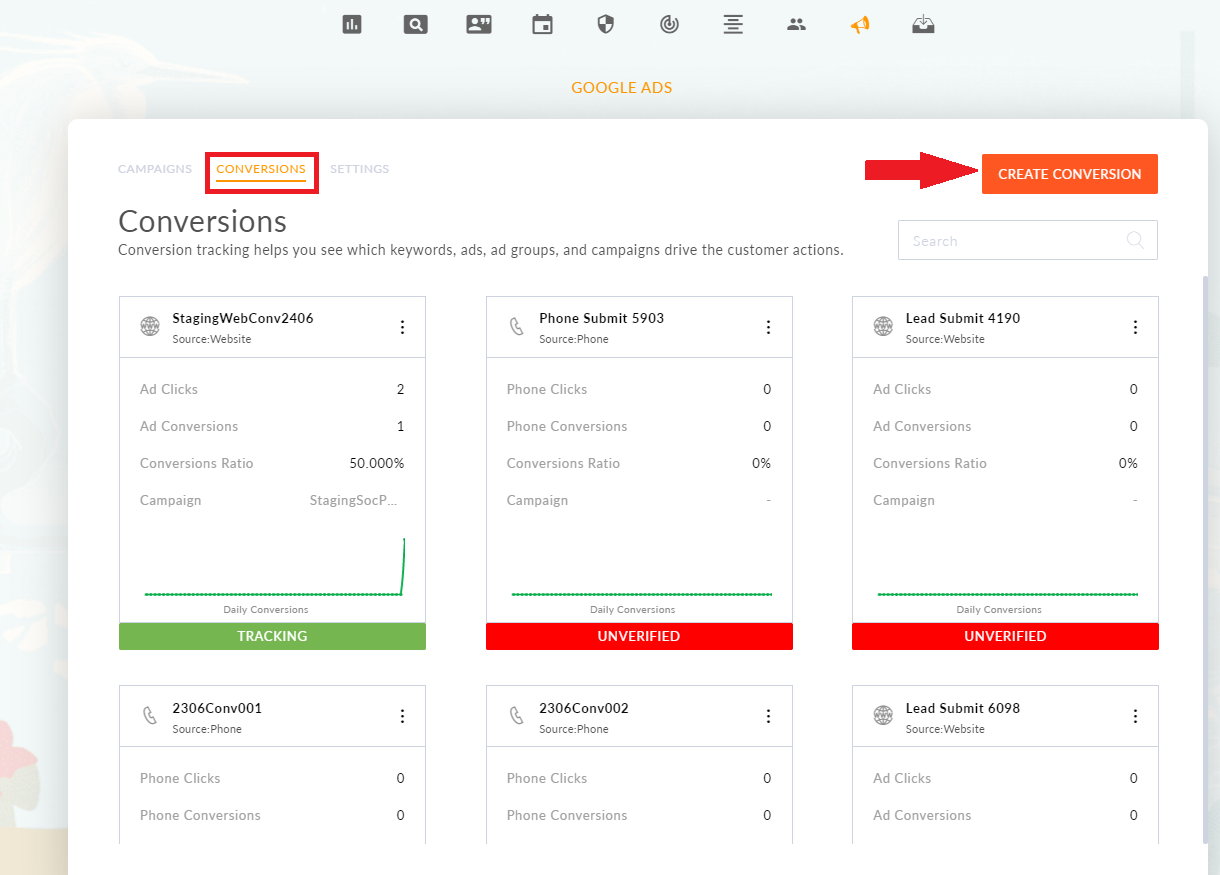 Select to track a Website Conversion or a Phone Call Conversion.


Website: Allows you to track form submissions, ad clicks, or clicks on a store product.

Phone Call: Allows you to track how many times a CTA (call to action) button with a phone number is used.

To create a conversion:

1. Select Create Conversion, and then select the "Website" or "Phone Calls" tile.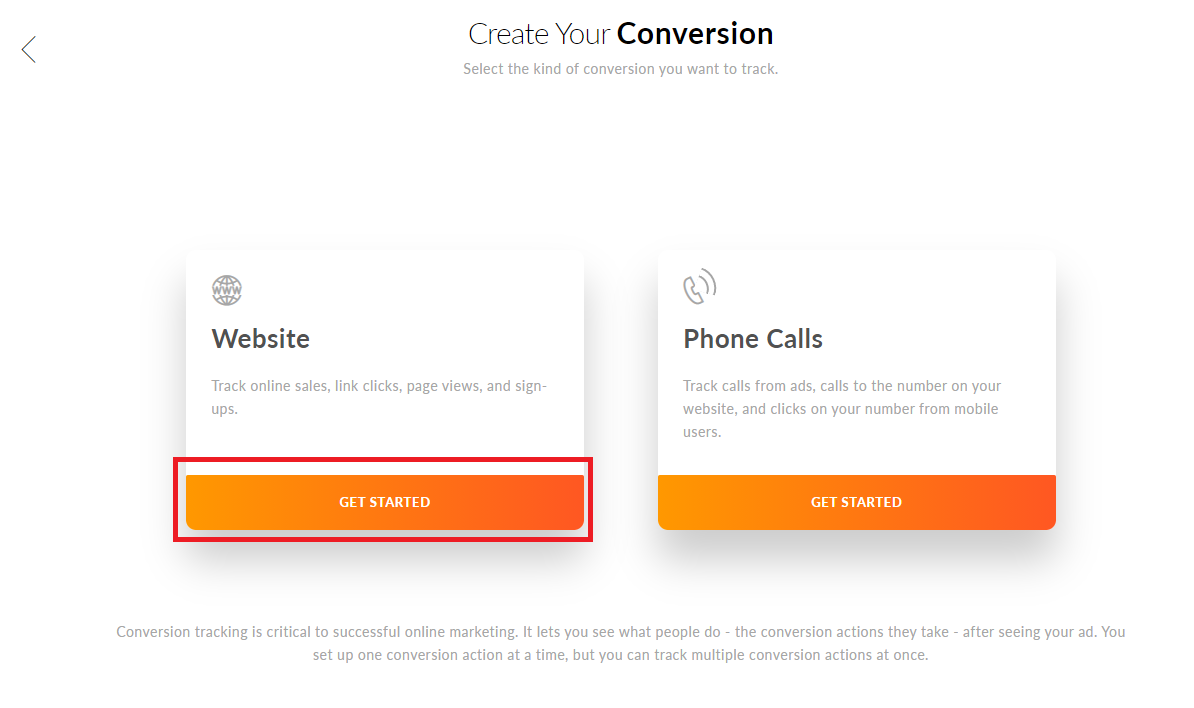 2. Enter the following information:

Conversion Name: This is the name given to your conversion.




Select The Campaign: If you have multiple keyword campaigns running, here is where you select which one to track.




How many conversions should we count: Select "One" if you are tracking a keyword campaign being used on a lead form or sign-up form. Select "Every" if you're tracking items in an e-comm store.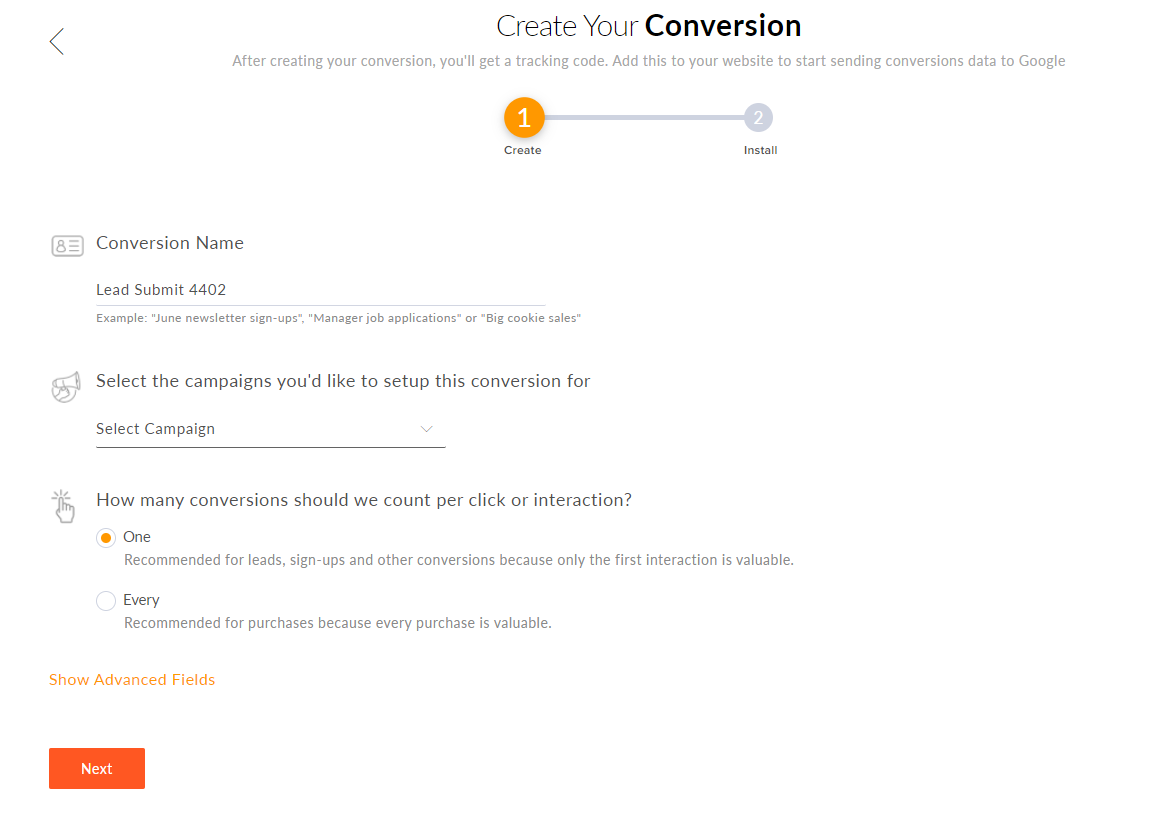 The advanced fields allow you to track more data from your campaign.

Customize the conversion value:

This lets you track how much these conversions are worth to your business.



Select the maximum time after an ad interaction that you want to count as conversion:

To see how long it takes your customers to convert, segment your reports by days to conversion.



Select the max time after a person views your ad that you want to count view-through conversions:

A person may see your ad and not interact with it, then convert later. This is called a view-through conversion.



Select an attribution model for your Search Network and Shopping conversions:

We recommend "Time Decay", which gives more credit to ad interactions that happened closer to the conversion.



Select Next. The following screen gives you some options for implementing your conversion tracker:

Select Finish. You will receive a confirmation screen and return to the main conversions dashboard.