Testimonial Collector lets you send surveys and collect feedback from the people who matter most: your customers. Start by watching our walkthrough video to learn how to use this powerful tool to send surveys, gather reviews, and publish them online.

To start using this tool, log in to your account and select the "Get 5 Star Reviews" tile.

Enter your business name and select "Get Started".


Select the Settings tab to customize your survey.

Select "Text" to customize the messaging on your text survey.

Select "Click to Edit" to make changes. Select "Save" to save your changes.


Select the tag icon to insert dynamic tags, like your customer's name.

To edit your email survey, select "Email".

From here, you can click to edit text and insert links and tags.

Use the icons to the left to add buttons, logos, or custom HTML.


Select "Save" in the upper right-hand corner when you're done customizing your email survey.

Now you can select which social networks you want to collect reviews on.


Recommended: Toggle the Auto Share New Reviews button to "Yes" to automatically share positive reviews to your social media accounts.

Select which star rating you want to automatically share.

Then select which platforms you want to publish these reviews to.

Now you can send surveys to your customers.

First, add recipients. You can add a single recipient or import a customer group.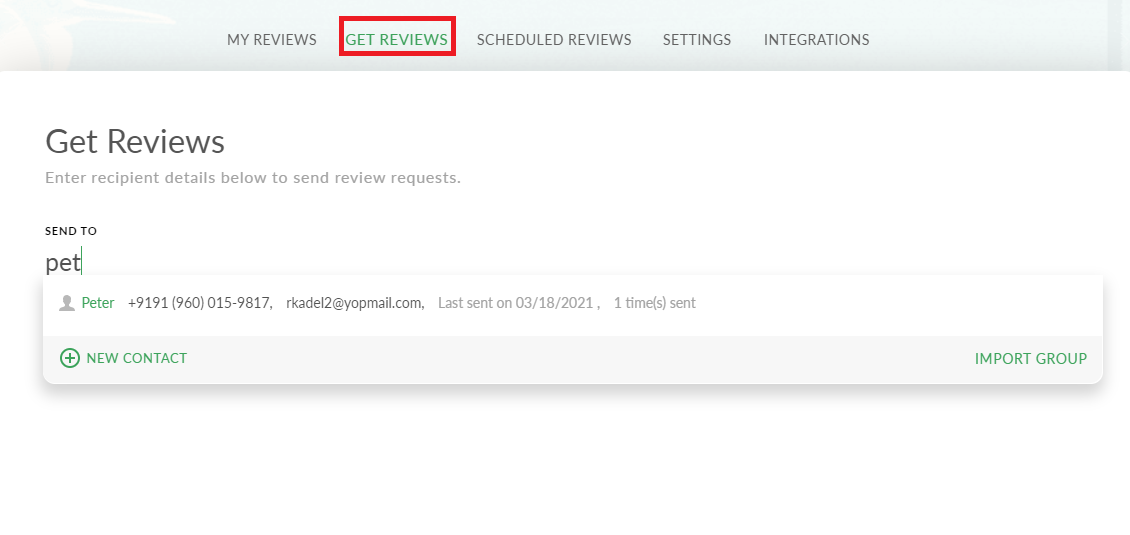 You can send the survey immediately or choose to send it in the future.