A review request can be sent directly from your Digital Ecosystem:

You can send a review request via email or SMS, on either a product or a service, or both if it applies to your business.
Login to your Digital Ecosystem account, the select the "Get 5 Star Reviews" tile, click on the "Get Reviews" tab: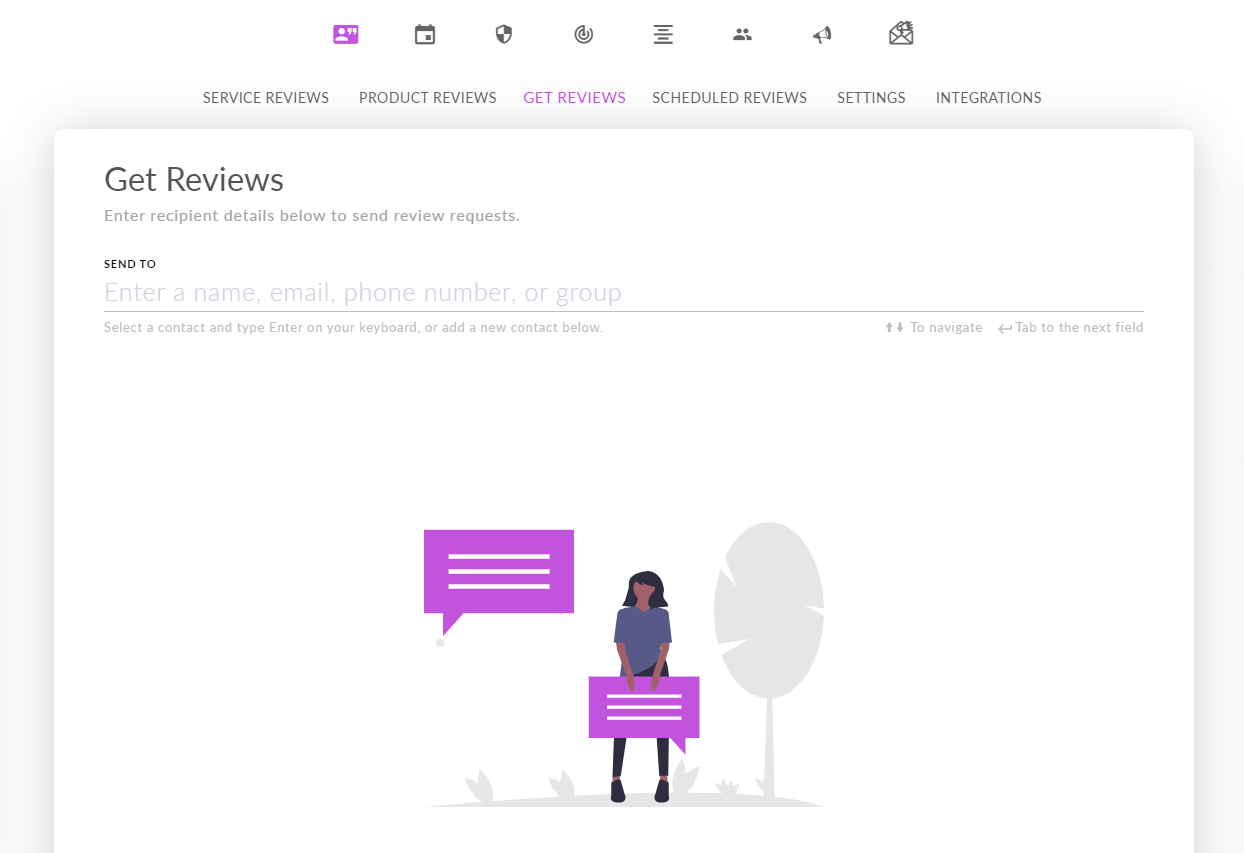 In the "send to" field, you can enter the the contact name, email, phone number or group name that you want to send the review request to.

The search is intuitive for faster results.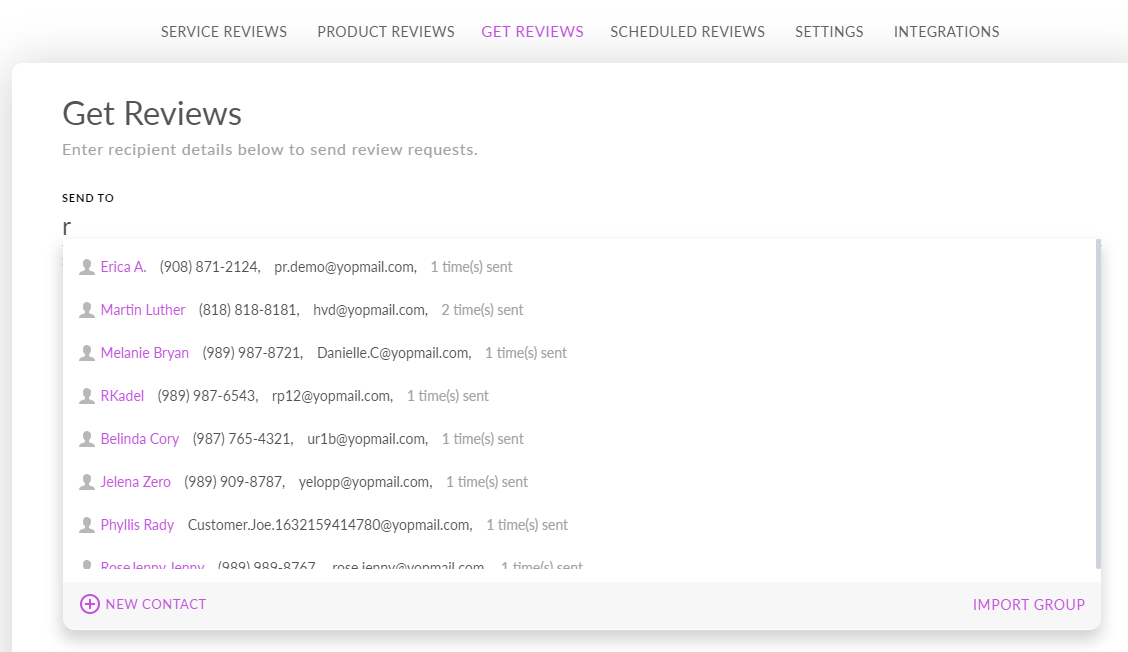 Select your recipient;

Then you can choose to send a product review, as service review, or both.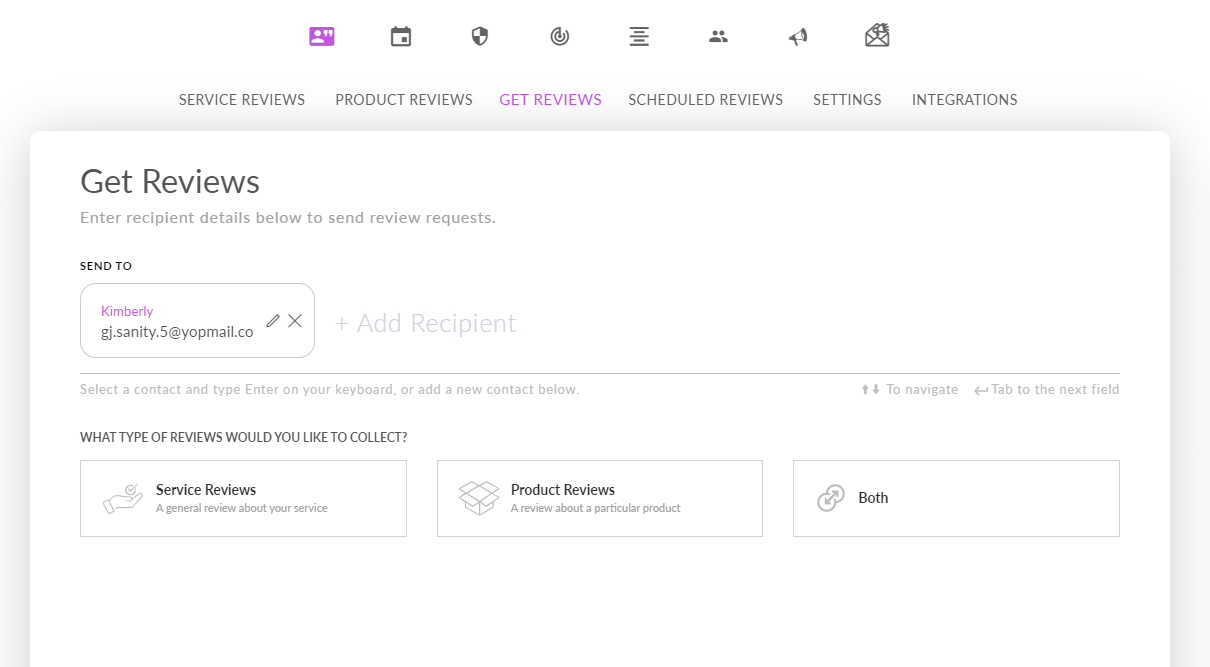 You can select the product or products you want to send our review requests for.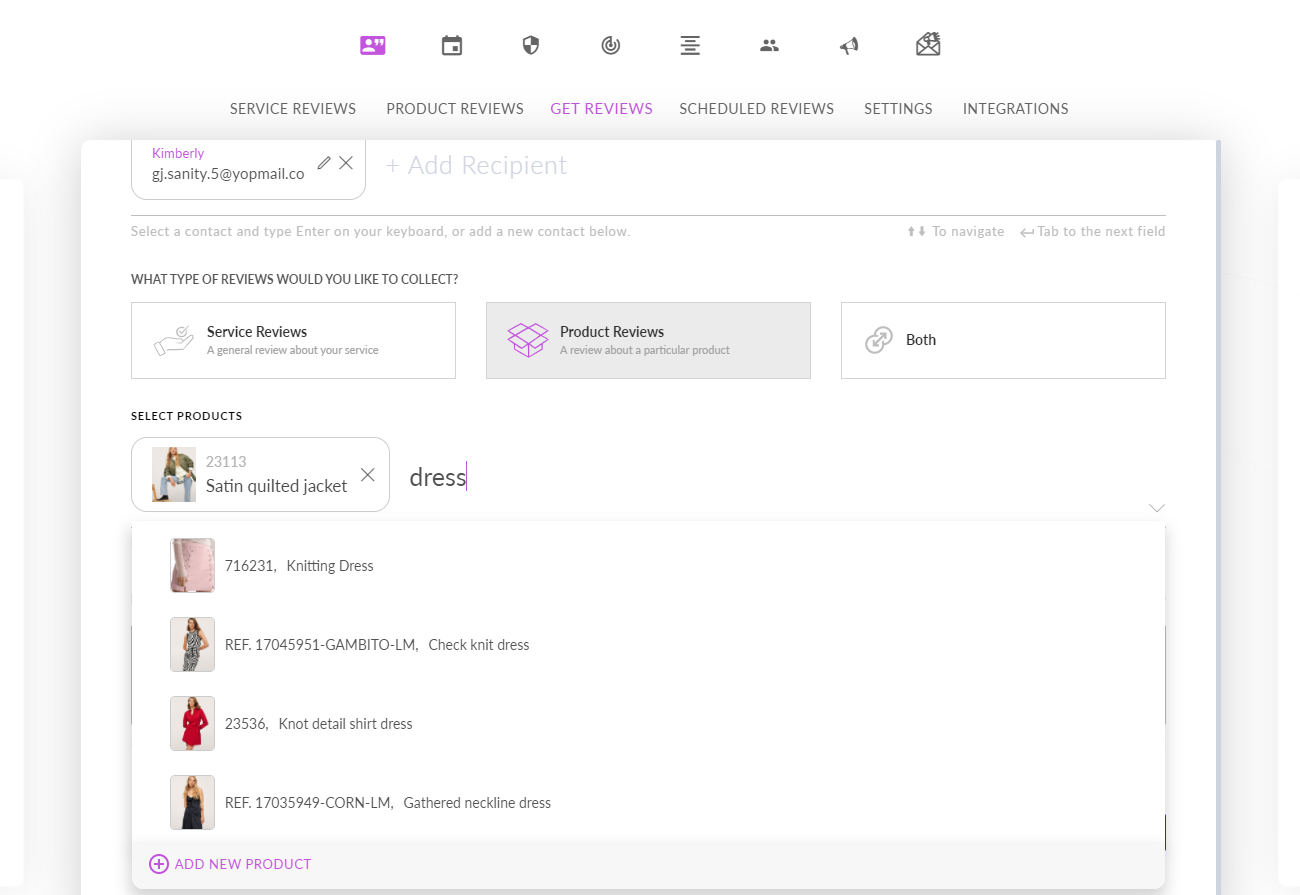 Next, you can edit the request message or choose to send it as is.

Click on the envelop icon to edit the subject line.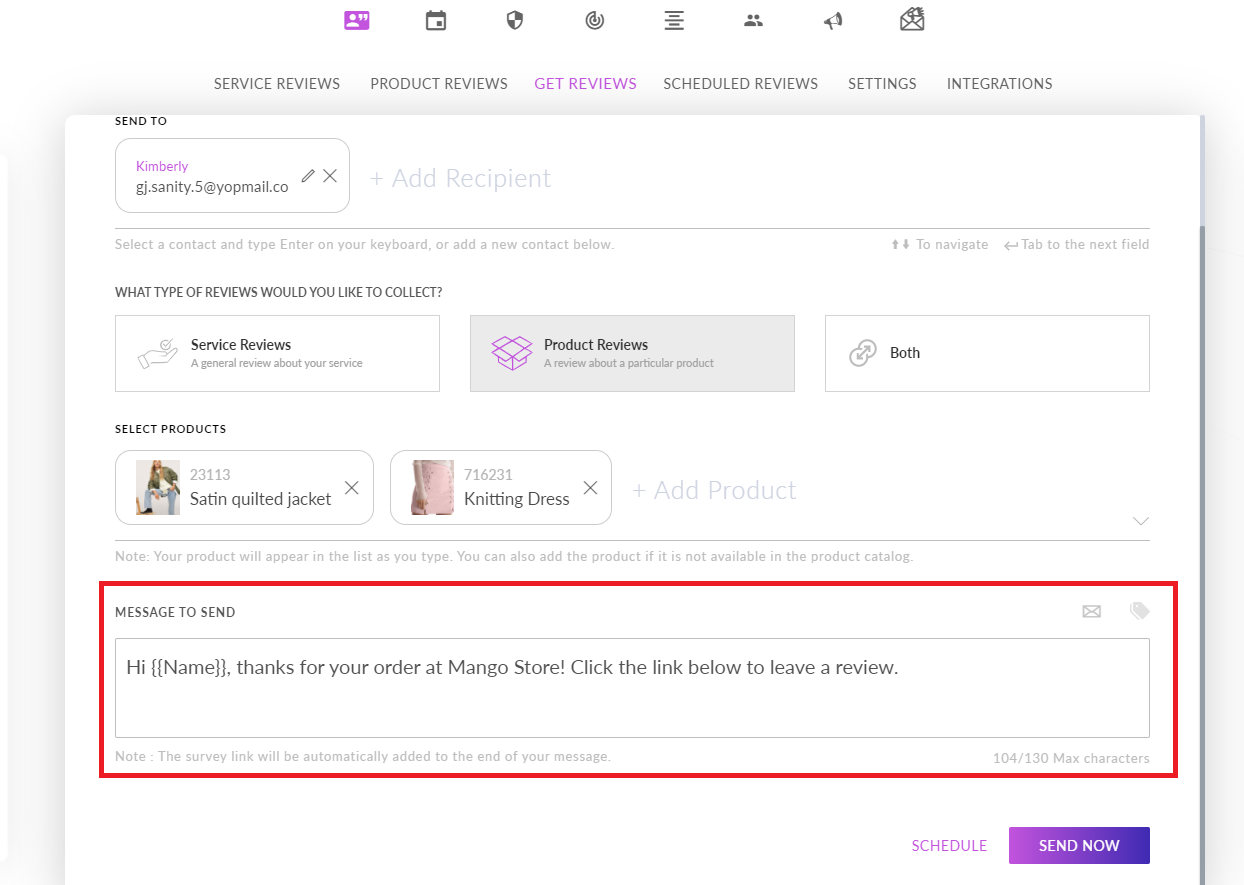 Other available Dynamic Tags: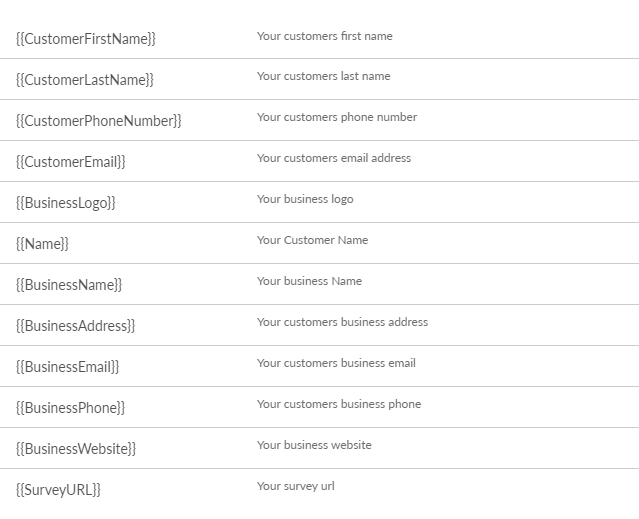 You have the option to Send Now, or to Schedule your review request.


You can check your Scheduled and Sent review request, buy clicking on the "Scheduled Reviews" tab: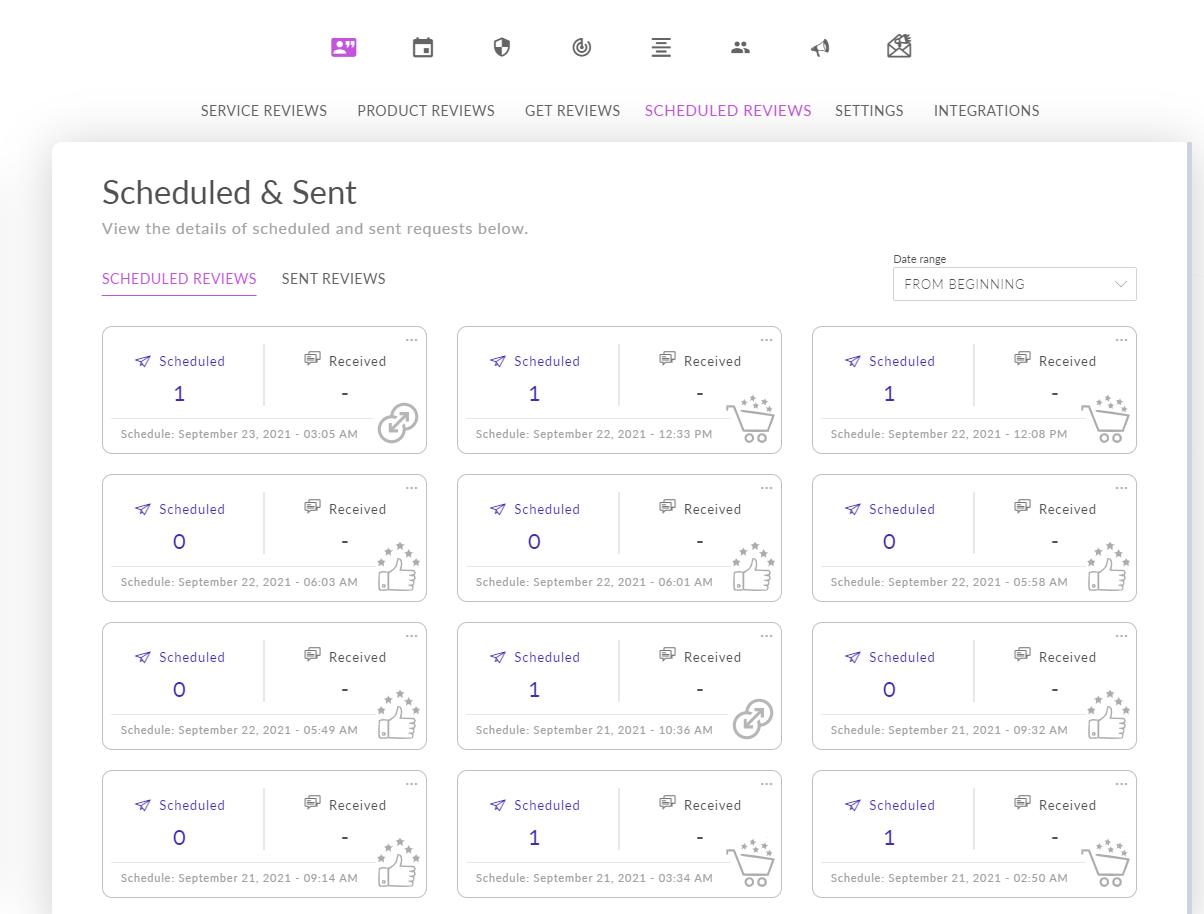 Click on the 3 dots to:

Edit a Request

Cancel a Request

Send Now

Preview Message