A Site Template is a pre-designed site layout that can be used for creating a websites based on industry and website type.
You can get started with a site template on a new project by clicking on the "Get Started" tile in the Digital Dashboard.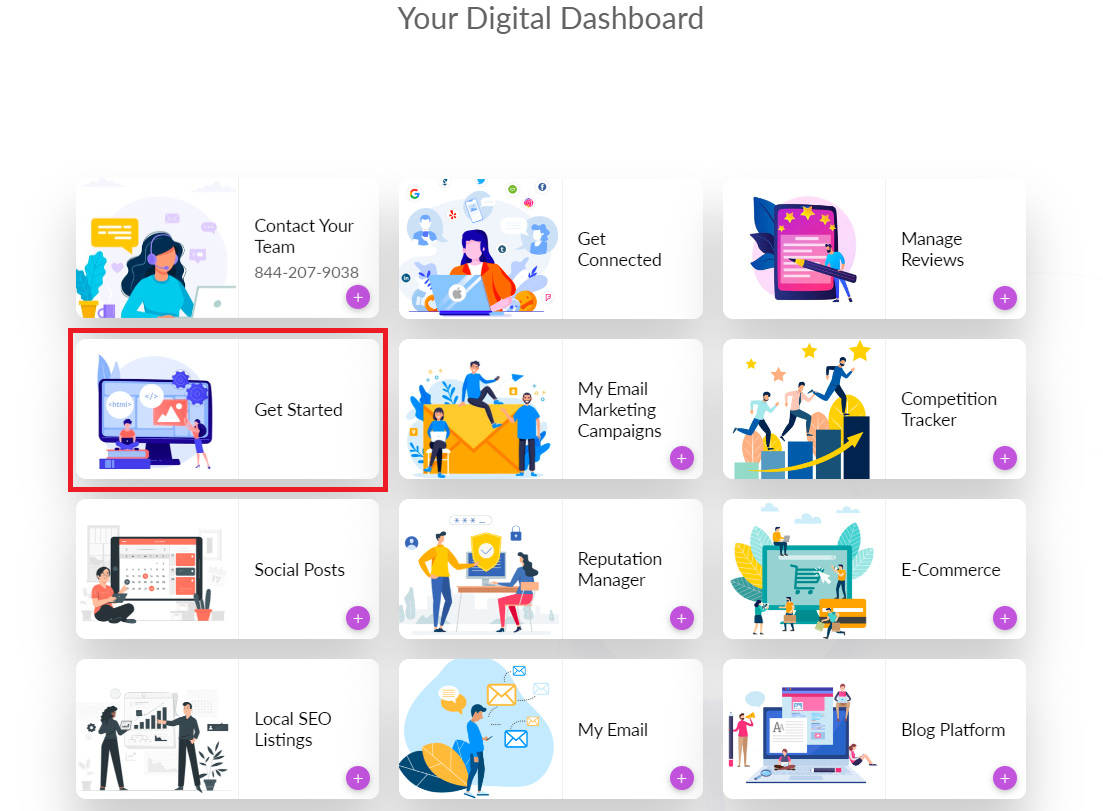 Next you can select the type of website you want to build.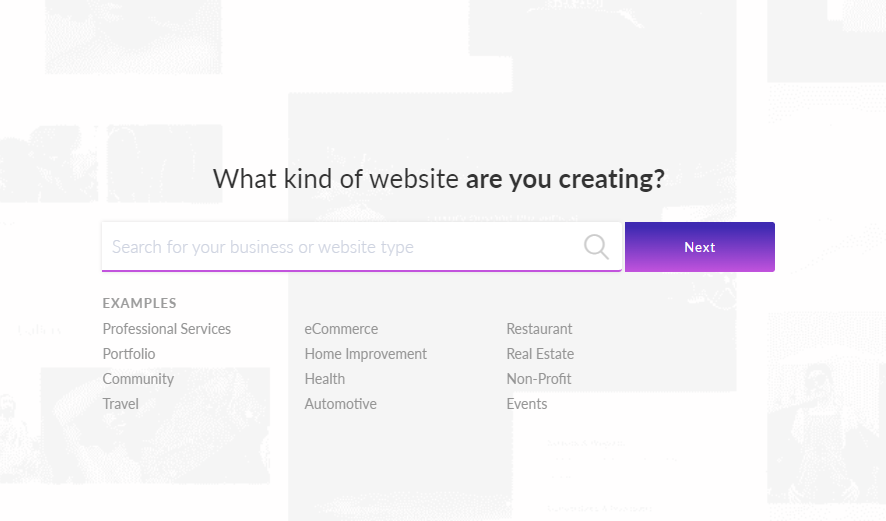 Then you can select any add-ons for your website.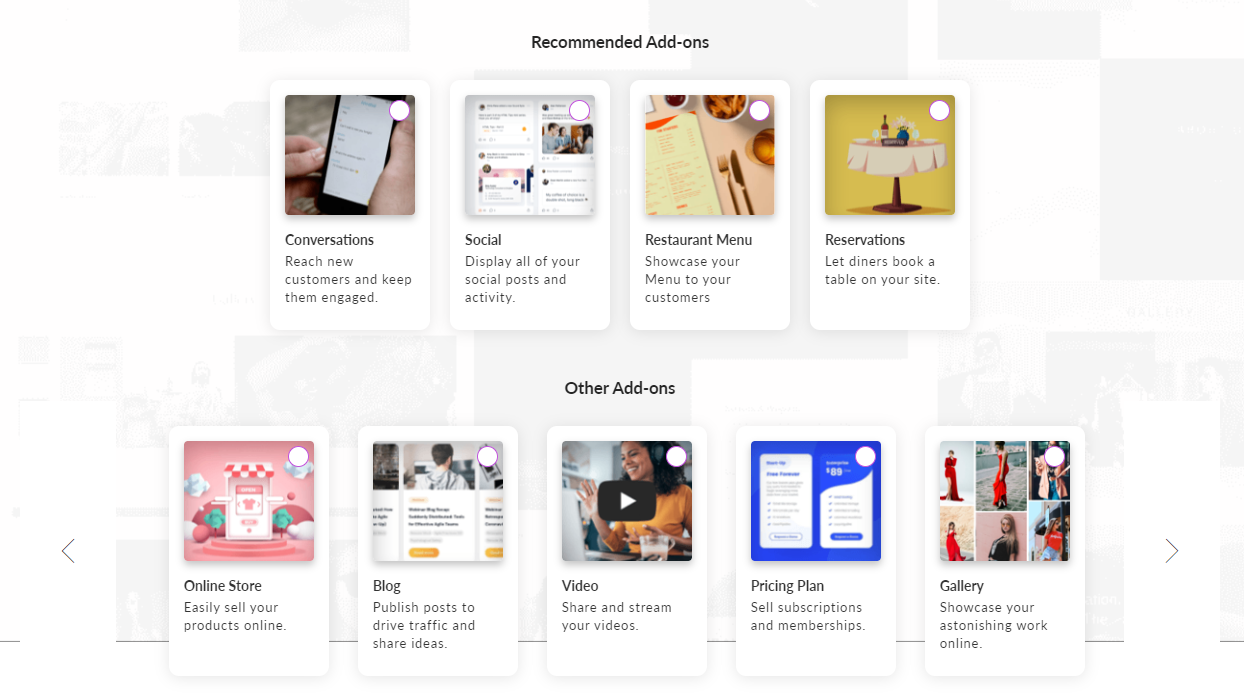 Site add-ons are not mandatory. The user can continue to build the site by not selecting any of the add-ons.
Select how you want to proceed with your website build:


Once one of the below options is selected it can not be undone.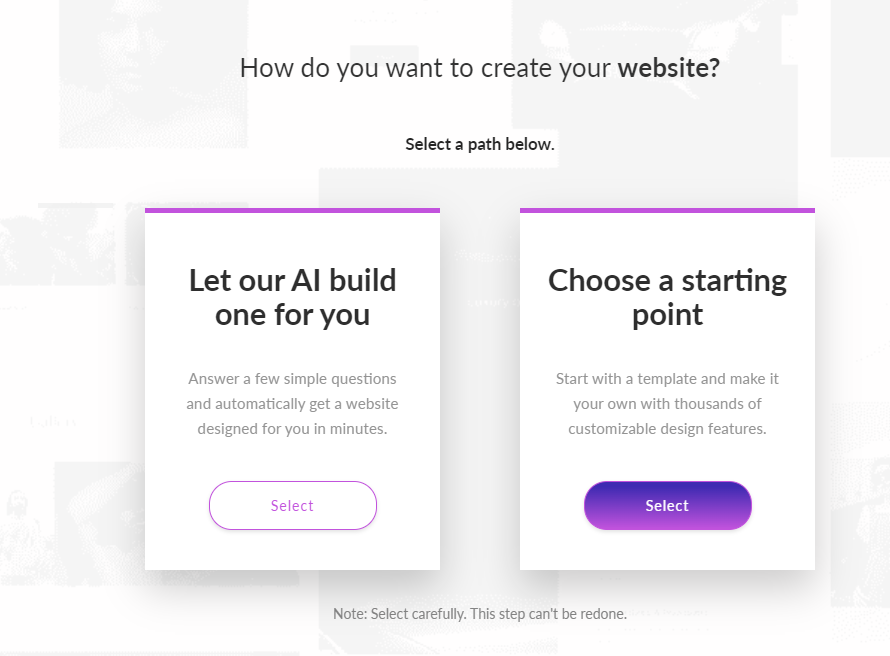 1. Let A.I build on for you: Answer a few questions and let the site be built automatically.


2. Choose a starting point: After selecting the starting point you will be sent directly to A.I editor.





Hover over the site template and select preview, to see how the site looks online.


Once a site template is selected, it can not be undone, however you can go in to the editor and make as many changes as possible.

If you choose the A.I build, our platform will automatically take you through the build of your website.

Answering the following questions as accurately as you can will allow our A.I to create your site.

1. Target Audience


2. Style


3. Color


4. Images


5. Videos


6. Written Content

Any of the above questions can be skipped.

After you have answered as many of the questions as you can, click on Build My Site.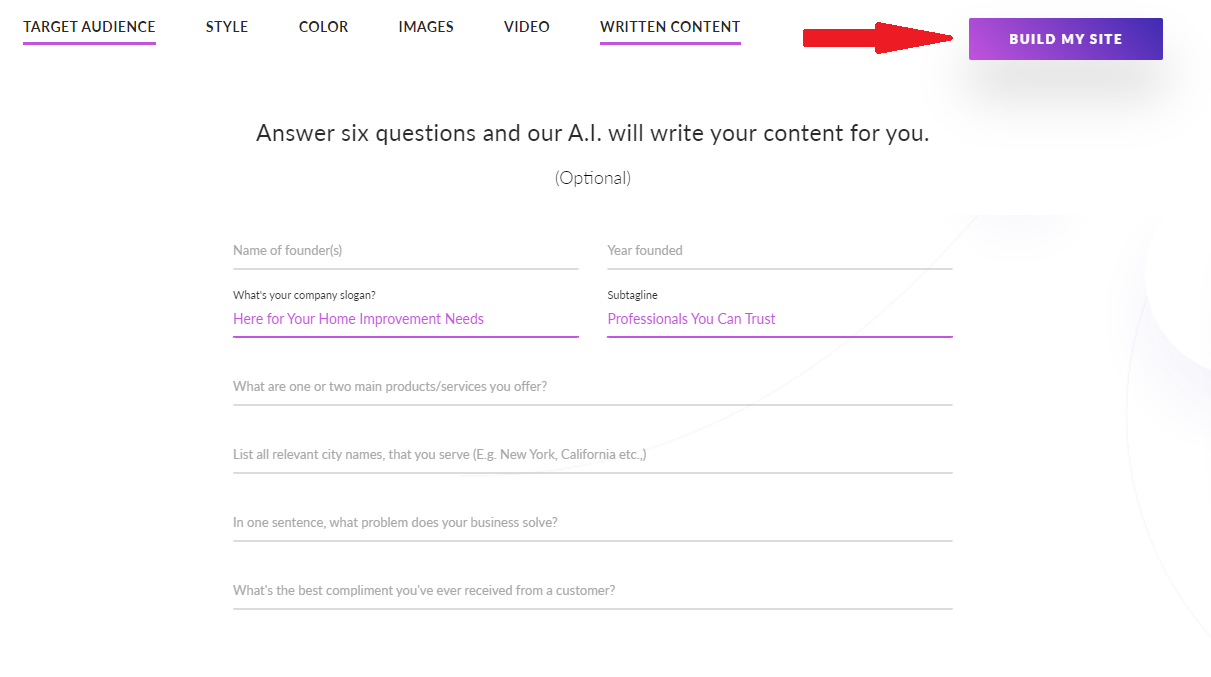 Once the site has completed, you will be logged in to the A.I editor for this website, where you can put any finishing touches