For more information on how to connect to Google or Facebook,
click here.
Log in to your dashboard and select "Conversations".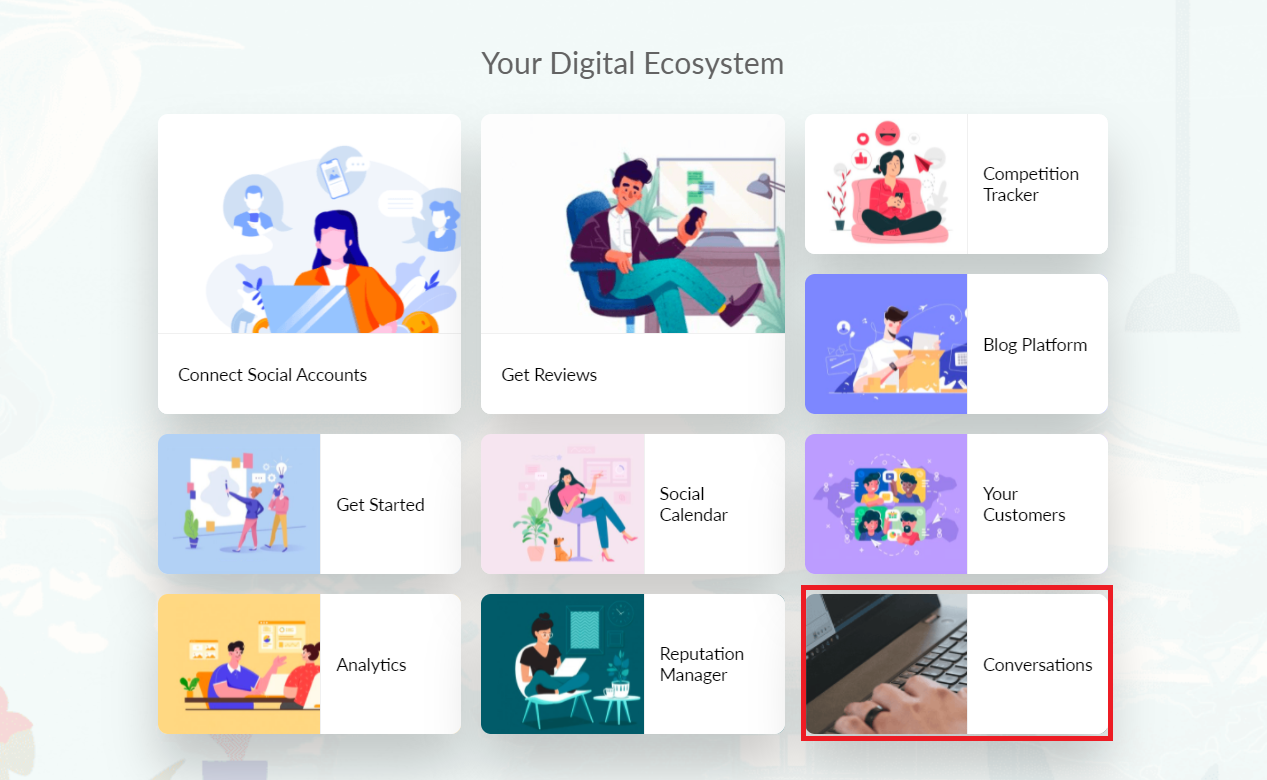 Select the plus symbol to draft a new message.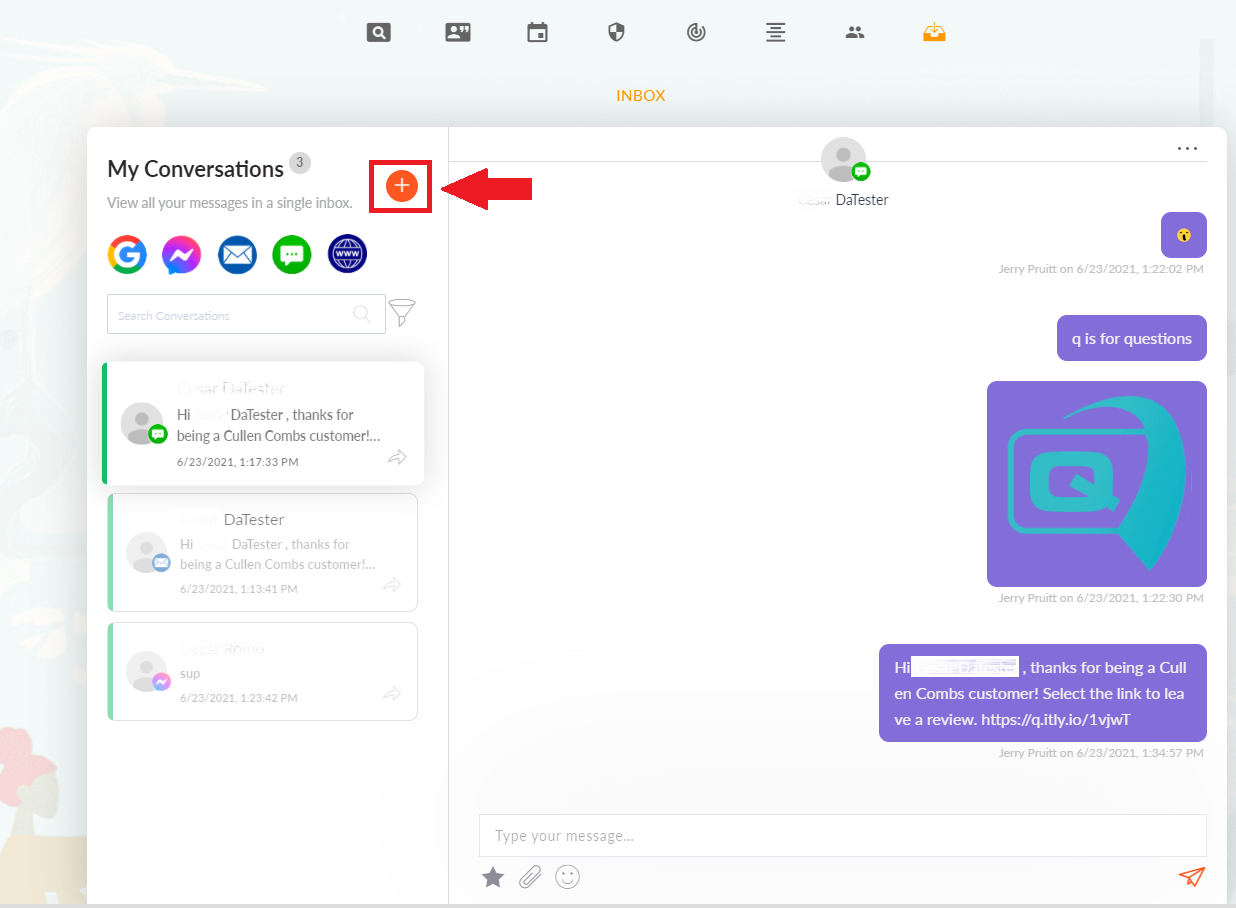 In the "Send To" field, type the name, email, or phone number of the customer you want to message.


If the customer's information already exists in your dashboard, their name will show up automatically. If not, you can enter their email or phone number to send them a message.

Select (+)New Customer to add the new information to your contacts. For more information on adding customers or using our bulk import feature to add customers,
click here
.
If multiple forms of contact are available, you can choose which channel to use. For example, if a contact has both email and phone number, you will be able to select between sending an email or a text.
Add a subject in the "Subject line" field and then type your message.


Pro Tip: Most email messages without a subject will end up in junk or spam folders.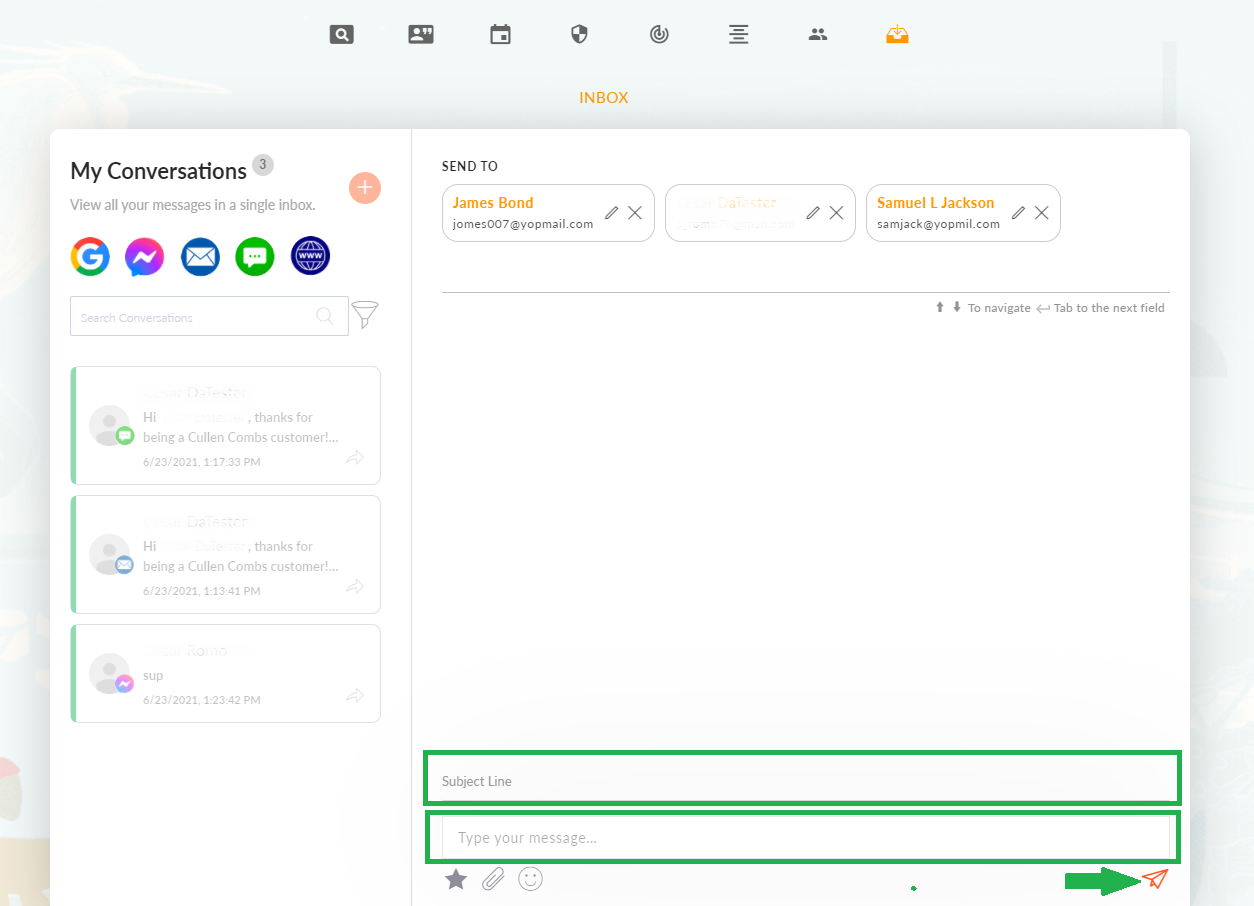 Select the send button to send your message.


Pro Tip: You can attach files such as coupons, other promo items, or a QR code to your messages. PDF, image, audio, and video files of up to 25 MB are allowed. You can also send emojis for a more casual feel to your message.

Select the Star icon to send a review request to your customer.

The left hand navigation allows you to view your conversations. Just select which customer you want to message.


Pro Tip: You can also filter your conversations by channel. Click on the icon to turn that channel on or off.